Green Cardamom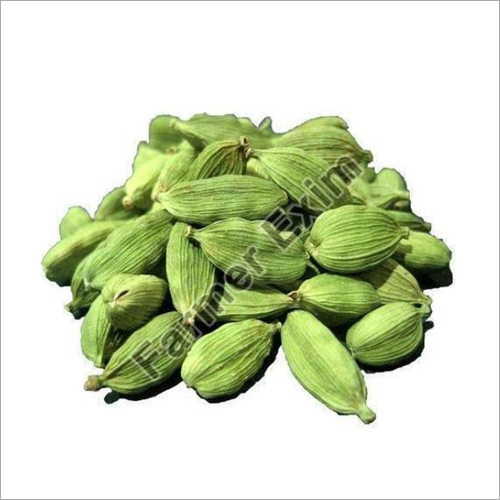 Green Cardamom
Product Description
Banking on our skilled professionals, we are engaged in offering Green Cardamom, which helps in activating our taste and sensory elements and thus, aid digestion. Cardamom is known for its antioxidant and diuretic properties and may lower blood pressure. Our Green Cardamom is often used in Ayurvedic medicines that enhance physical strength. Our offered cardamom also helps in flushing out toxins and keeps your internal systems clean.
FAQs of Green Cardamom:
Q: What is green cardamom?
A: Green cardamom, otherwise called genuine cardamom or Elettaria cardamomum, is a flavor produced using the dried seeds of the seeds of the cardamom plant. It is profoundly esteemed for its sweet-smelling aroma and culinary purposes.
Q: What in all actuality do green cardamom cases resemble?
A: Green cardamom cases are little, green, and stretched, with a three-sided cross-segment. They contain little dark seeds that are profoundly fragrant and tasty.
Q: How is green cardamom utilized in cooking?
A: Green cardamom is utilized as a flavor in both sweet and exquisite dishes. The cases can be softly squashed to deliver the fragrant seeds, which are many times utilized entire or ground. It's utilized in curries, sweets, drinks, and zest mixes.
Q: What really does green cardamom taste and smell like?
A: Green cardamom tastes really complex profile that incorporates a mix of citrusy, minty, hot, and somewhat sweet notes. Its smell is serious and fragrant.
Q: What are a few well known culinary purposes of green cardamom?
A: Green cardamom is generally utilized in different cooking styles. It's utilized to season rice dishes, curries, sweets (like rice pudding), heated products (like flavored bread), and drinks (like chai tea).