Bengal Gram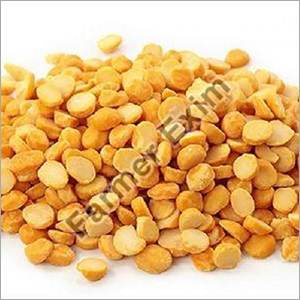 Bengal Gram
Product Description
Keeping in mind, ever-evolving requirements of our valuable customers, we are offering Bengal Gram. These lentils help in improving digestion, and reducing your risk of disease. Our esteemed customers can avail this Bengal Gram from us in various packaging options. Our offered Bengal Gram is also high in protein and makes an excellent replacement for meat in many vegetarian and vegan dishes.
FAQs of Bengal Gram:
Q: What is Bengal gram?
A: Bengal gram, otherwise called chana dal, is a sort of lentil that comes from the vegetable family. It is broadly utilized in Indian and different cooking styles for its nutty flavor and flexibility.
Q: What does Bengal gram resemble?
A: Bengal gram or chana dal is a little, split lentil that is yellow in variety. It has an unmistakably nutty smell.
Q: How is Bengal gram utilized in cooking?
A: Bengal gram is utilized in various dishes. It is regularly used to make dals (lentil soups), curries, bites, and desserts. It's likewise used to make besan (gram flour) which is a typical fixing in different recipes.
Q: What is the healthy benefit of Bengal gram?
A: Bengal gram is a decent wellspring of plant-based protein, dietary fiber, and different nutrients and minerals, including folate, iron, and magnesium.
Q: How is Bengal gram arranged for cooking?
A: Bengal gram is commonly drenched prior to cooking to diminish cooking time and make it simpler to process. In the wake of drenching, it tends to be cooked utilizing different strategies, for example, pressure cooking or burner stewing.
Q: Could Bengal gram at any point be utilized in both flavorful and sweet dishes?
A: Indeed, Bengal gram is utilized in both flavorful dishes like dals and curries, as well as in sweet dishes like desserts and treats.